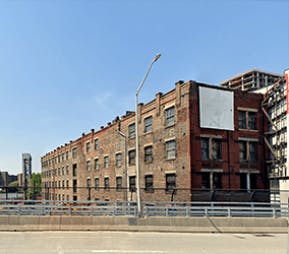 South Bronx piano warehouse hits the market
May 04, 2020 Crains New York
A 140-year-old piano factory in the South Bronx has hit the market for $11.5 million.
The roughly 40,000-square-foot Mott Haven warehouse along the Harlem River is zoned for residential or commercial reuse. 
A buyer could convert the building to apartments or offices, construct something new on the site or maintain the current use as a warehouse, said Rubin Isak, managing principal of Development Site Advisors, the firm representing the owner.
The building, at 2403 Third Ave., is part of a factory constructed in 1882 by Jordan Mott, the industrialist after whom the neighborhood is named.
The five-story warehouse is owned and operated by Beethoven Pianos, which stores and repairs the instruments on site. The company plans to move elsewhere in the Bronx after the sale.
The property is wedged between two residential construction projects, one of which is among the largest private developments in the borough's history.
That is Brookfield's $950 million Bankside project, which could eventually bring 1,350 apartments across seven high-rise buildings along the riverfront. Construction started late last year. Brookfield is approved to continue building its first phase, with 450 apartments, during the Covid-19 shutdown, because 30% of the project's apartments are considered affordable housing.
On the other side of the piano property is a plot RXR Realty recently targeted. The company purchased the property in March for a reported $11 million and has filed plans for a 27-story tower with 200 apartments.
Even with the coronavirus dropping a ton of uncertainty on the market, Isak said, potential buyers could take heart in the fact that two big-name real estate players plan to bring thousands of new homes to the area.
"You have two of the city's largest developers, with a track record and weight behind their name, who believe in the city and the South Bronx," he said.
The warehouse lies within a federal Opportunity Zone, a Trump administration program that allows investors to avoid portions of capital-gains taxes on profits made from investments in designated areas.
The broker said selling during the pandemic could involve new strategies, such as adopting a longer due-diligence period before the sale closes.
Isak is handling the marketing process with Lev Kimyagarov, co-founder and managing principal of Development Site Advisors.