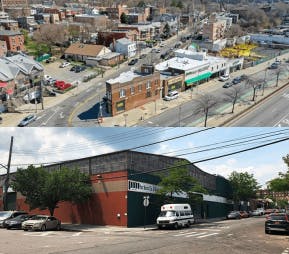 Recent Commercial Real Estate Transactions
May 05 , 2020 The New York Times
Recent commercial real estate transactions in New York.
Recent Sale
$1.85 MILLION
70-01 Queens Boulevard (at 70th Street)
Queens
This 13,116-square-foot vacant building in the Elmhurst neighborhood was built in 1939. It last changed hands in 2016. The buyer plans to tear down the two-story building and develop a multistory commercial property. There is an additional 10,930 square feet of buildable space.
Buyer: Nemat Development and Homes
Seller: Star Point 70-01
Brokers: Stephen R. Preuss, Kevin Louie, Rani Bendary and Charlie Dupont of Cushman & Wakefield
For Sale
$12 MILLION
1285 Oak Point Avenue (between Coster and Faile Streets)
The Bronx
This vacant 40,000-square-foot property in Hunts Point has two interconnecting buildings with 8,000 square feet for office space and a 32,000-square-foot warehouse. There are five drive-in doors and a partial second floor.