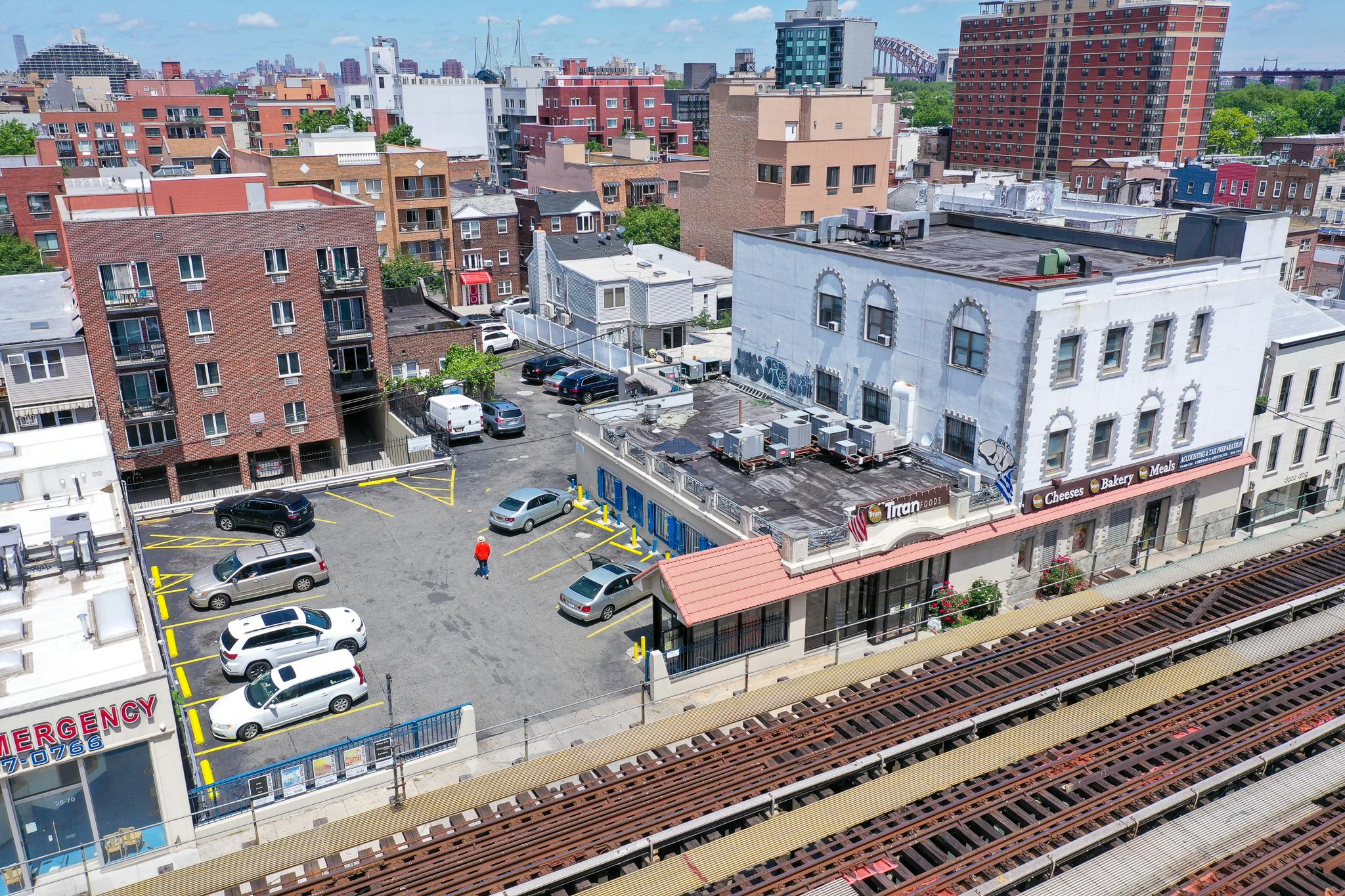 Maddd Equities buys Inwood waterfront dev site, leading midsize i-sales
February 15, 2023 The Real Deal
A winter freeze in the city's investment sales market gave way to a brief thaw last week, with buyers snapping up a handful of development sites and multifamily properties.
Six of seven transactions for commercial properties valued between $10 million and $40 million that hit city records last week involved either or both of those asset classes. Manhattan and Queen each saw three deals, while the Bronx had the seventh.
Two deals that also hit records last week were slightly north of the mid-market range. 
York Prep School sold its longtime home at 40 West 68th Street on the Upper West Side to London-based private school operator Cognita for $50 million. York Prep isn't moving or shutting down; it will be the first U.S. school in Cognita's global network.
Separately, an entity tied to Townhouse Property Group sold the Cornerstone Treatment Facility at 159-05 Union Turnpike in Hillcrest, Queens, for $44 million. The five-story, 80,000-square-foot medical center was last sold in 2005 for $10 million. The buyers used LLC's, two of which are registered to a Rockland County address.
Below is more information on each mid-market deal, ranked by dollar amount:
1. An entity tied to Maddd Equities and Joy Construction bought a development site at 375 West 207th Street in Inwood for $27.8 million from an entity tied to the NYC Housing Partnership. 
Maddd and Joy received approval for a 611-unit, 686,000-square-foot affordable housing project on the waterfront site, known as Sherman Creek North Cove, which will span two towers and include 60,000 square feet of commercial space. The controversy surrounding Inwood's rezoning delayed the project, as did the pandemic, but the developers received $414 million in construction financing this month to kickstart things.
2. An entity tied to Empire Capital Holdings sold a mixed-use building at 324 Grand Street on the Lower East Side for $23.8 million to investors Derrick and Thomas Fok. Avison Young's Brandon Polakoff brokered the sale, which worked out to about $1.13 million per unit. The 21-unit, 24,400-square-foot property was last sold in 2017 for $21.2 million.
3. An entity tied to Rockrose Development bought what is likely a development site at 32-43 49th Street in Long Island City in three deals combining for $22 million from the Local 807 Labor-Management Pension Fund. The asking price for the assemblage was $20 million, according to the listing, which notes that it allows for more than 69,000 buildable square feet. The properties currently host a two-story, 15,700-square-foot retail building, a 10,000-square-foot warehouse, and three parking lots spanning more than 53,000 square feet.
4. An LLC tied to developer Oren Evenhar bought a development site at 130-134 East 101st Street and 1578 Lexington Avenue in East Harlem for $21.1 million from the nonprofit Children's Aid Society and the Life Changers Church & Ministries of Manhattan. Evenhar has filed plans for a 10-story building on the site that will be occupied by both the sellers and a Mount Sinai medical facility, Patch reported.
5. An entity connected to investors Maninder and Kavneet Sethi bought a development site at 25-12 and 25-16 37th Avenue in Long Island City out of bankruptcy for $14.1 million. The seller was an LLC tied to Florida-based bankruptcy specialist David Goldwasser. D.A. Development and JBL Development Group filed plans in 2017 for a six-story, 41-unit condo project on the site. It's not clear where that project stands now.
6. Entities tied to Long Island-based nonprofit Concern for Independent Living bought a warehouse at 21 East Clarke Place in Concourse, the Bronx, for $12.8 million from A&A Moving & Storage. The industrial building spans 21,500 square feet and was last sold in 2015 for $9 million.
7. An entity linked to Stylianos Aniftos and Astrit Skara picked up a development site at 26-37 30th Street in Astoria for $10.5 million from three separate LLC's. Development Site Advisors' Rubin Isak and Lev Kimyagarov brokered the deal. The 16,300-square-foot lot had been family owned for more than 50 years and consists of four adjacent lots on 30th and 31st streets between Astoria Boulevard and Newtown Avenue. One of the properties has been home to a supermarket for more than 30 years, according to Greek-American the news outlet National Herald.