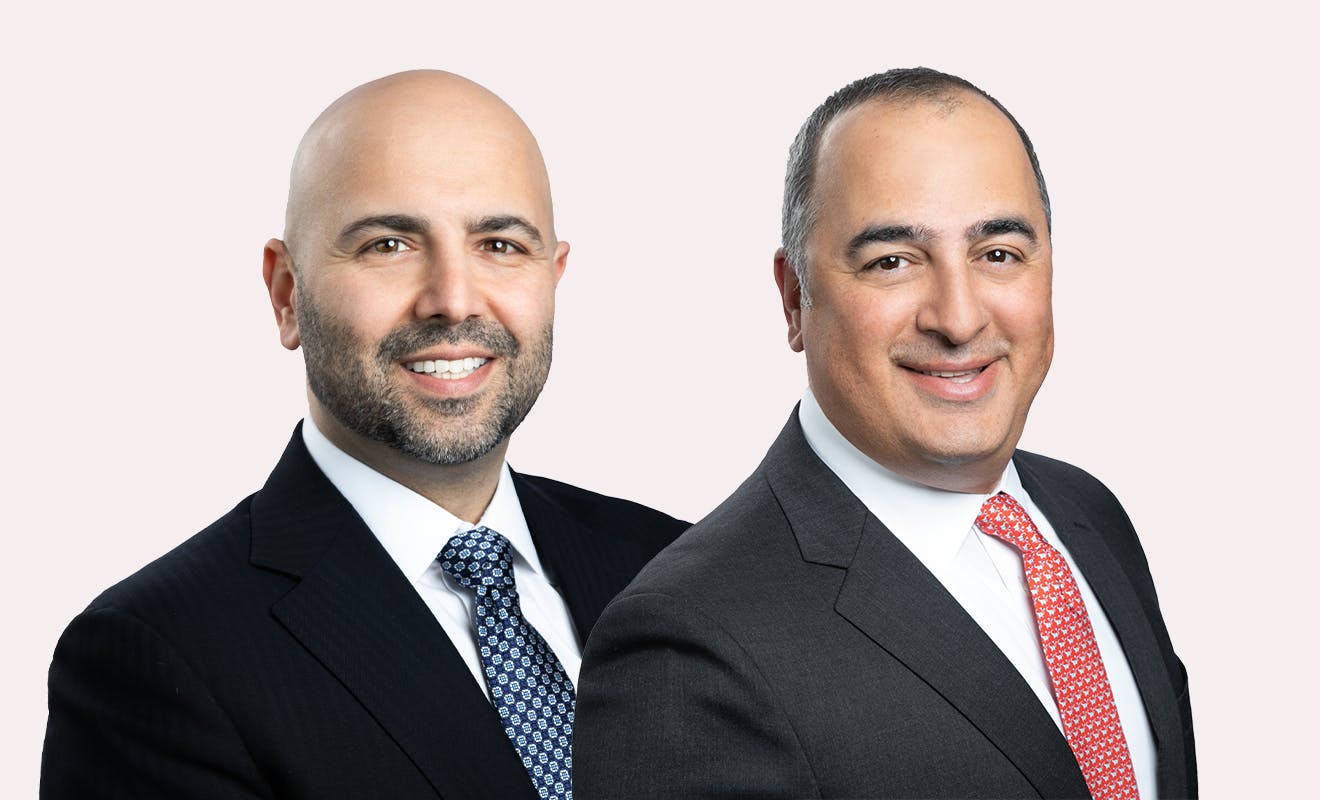 Founders Letter for Development Whitepaper 2021 Summer- Experts Edition
by Lev Kimyagarov & Rubin Isak
Wow. What an amazing whitepaper we have for you in this issue. We have compiled some of the brightest minds in the development space and asked for their take on specific topics relating to this sector; the result is an invaluable whitepaper that will serve as a tremendous resource for owners, developers, brokers, architects, and anyone in the development site sector. 
We have the highly esteemed Chair of Meister Seelig & Fein LLP's Real Estate Group, Matthew Kasindorf, Esq. educates us on the complex and sophisticated world of Ground Leases and Joint Ventures. Matt is one of the most popular Professors at NYU's Masters Degree Program at the Schack Institute of Real Estate and lecturer at NYU's Real Estate Development and Asset Management Institutes. Matt's team handles single asset and portfolio real estate acquisitions and sales, sophisticated financing transactions including securitized mortgages, multi-tranche mezzanine loans and preferred equity transactions, fund formation, new construction, ground lease negotiation and development, office, industrial and retail leasing for both landlords and tenants, workouts and foreclosures, co-op and condominium development and conversions and air rights and zoning matters. 
Michael Smith and Robert Huberman of Herrick, Feinstein LLP gave us a glimpse into the complicated and little-known world of Transferring Development Rights by Zoning Lot Mergers. Mike is a partner in Herrick's Real Estate Department. Mike has a particular depth of experience with development projects in New York City. This includes representing clients throughout the entire life cycle, such as land acquisition and assemblage, development rights transfers, joint ventures, preferred equity investments, construction, mortgage and mezzanine financing; construction license access agreements with neighboring properties, easements, restrictive declarations, development agreements, zoning lot development agreements and cantilever agreements. Over the years, Mike has developed a niche in representing both developers and sellers on transfers of development rights by zoning lot merger, as well as construction license access agreements with neighboring properties.   
Robert Huberman is an experienced associate in Herrick's Land Use and Zoning Group where he advises developers, property owners, attorneys, architects and engineers on all aspects of land use and zoning in New York City. In 2020, Robert was named to City & State's 2020 NYC 40 Under 40 Rising Stars list. Robert was also named one of Thomson Reuters' Super Lawyers Rising Stars (2020) which rates outstanding lawyers who have attained a high-degree of peer recognition and professional achievement. Robert is a Member of the New York City Bar Land Use Planning & Zoning Committee. 
 
Richard Lobel, of Sheldon Lobel PC, one of the most active land-use and zoning attorneys in NYC, walks us through the tricky landscape of Rezoning's and the Rezoning Process in New York City. Rich represents clients in matters before the Board of Standards and Appeals, the City Planning Commission, the Department of Buildings and other regulatory agencies. His practice includes securing zoning and other regulatory relief through variances, rezonings, special permits, the public ULURP process, vested rights cases, real estate transactions and judicial determinations. Rich works closely with owners, developers and architects to both maximize development potential and to solve difficult land use and zoning problems. 
YuhTyng Patka and Robin Kramer of Duval & Stachenfeld LLP, breakdown a new and major planned amendment to the NYC Zoning Resolution, called "Elevate for Accessibility". If you own or have interest in sites near a subway or rail station, pay close attention here! YuhTyng is Partner and Chair of the NYC Real Estate Tax and Incentives Practice Group and Co-chair of the firm's NYC Climate Mobilization Act Task Force. Tyng provides a road map to her clients for the optimal way to minimize their property tax burden.  Tyng represents owners in challenging their property taxes (certiorari) and is one of New York City's top experts on building tax classifications, having successfully argued and litigated on matters relating to building misclassifications which have led to significant tax refunds. She also advises on strategies to reduce a project's tax liability and represents developers on NYC tax incentive programs such as 421-a, ICAP, and IDA benefits such as FRESH. 
Robin Kramer, Partner at Duval & Stachenfeld LLP, has over 30 years of experience in all aspects of land use and real estate development in both New York City and throughout the country. Her practice encompasses a broad range of land use matters for developers, investors, nonprofits, and institutional clients. Ms. Kramer advises on site acquisition and assembly, development feasibility, and zoning-related matters, including the purchase and sale of air rights and the High Line and theater district air rights transfers. 
Jan Cermak, PHD, PE of Mueser Rutledge Consulting Engineers (MRCE) opens our eyes to the importance of understanding the potential impacts of subsurface conditions on a site. Jan, a geotechnical engineer, and Principal of the firm has worked across the country and around the world on building, infrastructure, waterfront, and transportation projects. He has broad experience on complex geotechnical sites, and extensive experience developing innovative foundation and excavation support systems in urban environments. Jan has expertise in several specialty areas, including design of ground improvement and earth retention systems, advanced numerical modelling, seismic design, and forensic engineering. He brings his expertise and full commitment to each project, small or large, which has earned him the trust of private developers, foundation contractors, and municipal clients. Jan has published and presented worldwide on his geotechnical work. 
Tianran Xu, Andrew Setiawan, Gregory White and Lily Luo, Development Site Advisors®, diverse, diligent and trustworthy in-house architect and analyst team, put together a detailed report on the impending sunsetting of 421-a, Affordable New York, on June 15, 2022 and its possible effects. 
Tianran Xu holds a Bachelor of Architecture degree from Pratt Institute with a minor in Construction Management, as well as a Master's Degree from the Baker Program in Real Estate at Cornell University.  
Andrew Setiawan is a graduate of Pratt Institute with a degree in Architecture and Sustainability. Andrew also holds a Master's Degree in Real Estate Development from Columbia University. 
Gregory White is a McGill University graduate and prospective urban planner with experience in NYC property tax management. Greg is also a Master's candidate at Hunter College for Urban Planning. 
Lily Luo graduated with a BA in Media Studies from University at Buffalo and has experience in Digital Marketing and Design. 
We hope you enjoy this useful Whitepaper as much as we have putting it together.