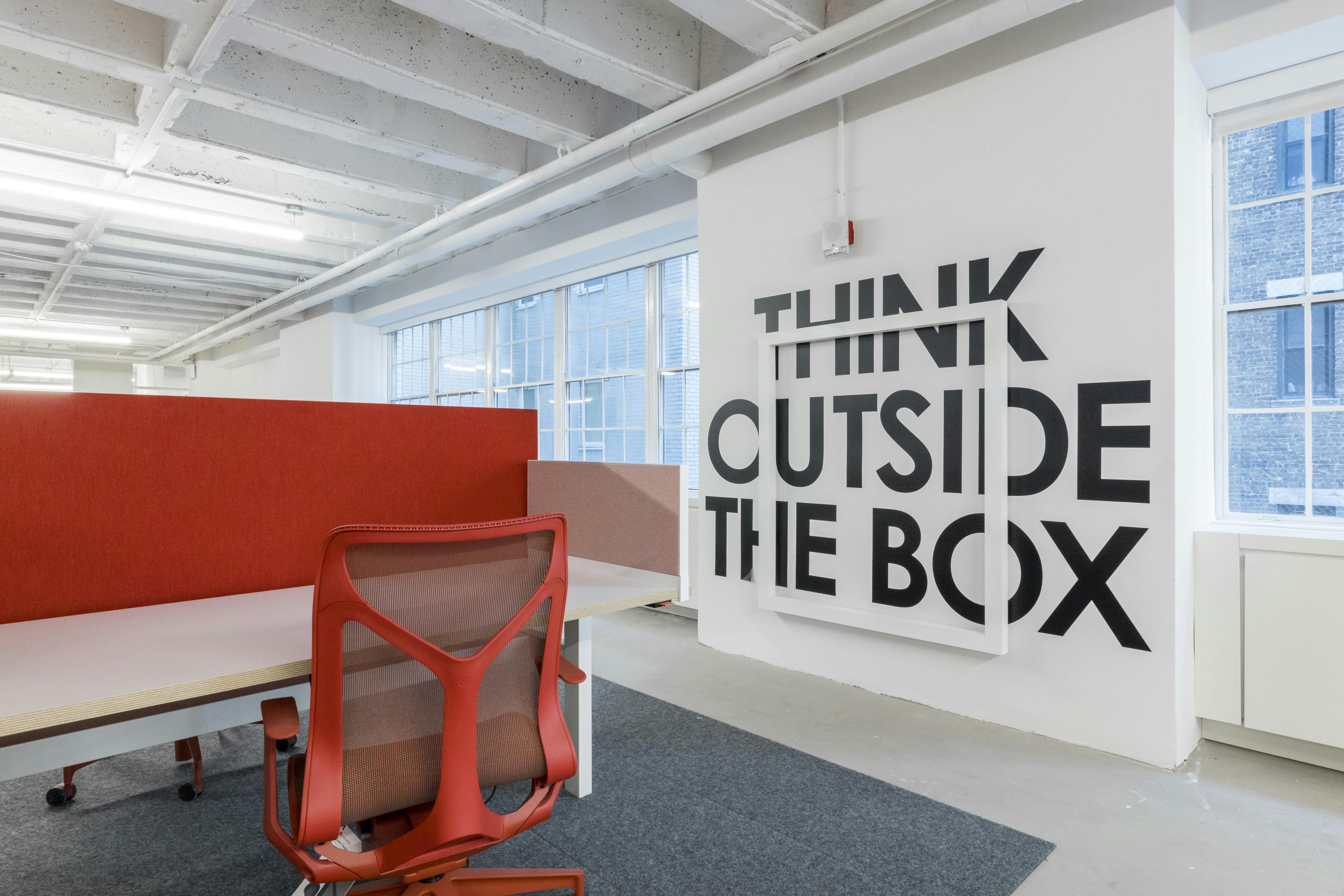 Office-to-Residential Conversion
by Andrew Setiawan & Panithi Tawethipong – In-house architect team - DSA
Background
The office-to-residential conversion has become a hot real estate topic due to the changing economy and declining office demand resulting from the pandemic. The surplus supply of empty office buildings urges many property owners to opt for converting their buildings into residential spaces to take advantage of the ever-growing housing demand in the New York City. However, this type of conversion is nothing new and can be traced back to the 1970s when the city experienced a period of economic downturn, and many office buildings were left vacant. At the time, the city was struggling with high crime rates and declining populations, and many property owners saw converting their office buildings into residential spaces to generate income and revive the city. Over the next decades, the trend of office-to-residential conversion continued as the city's economy improved and the demand for housing increased. In the 1990s, the city's zoning laws were changed to allow for the conversion of commercial spaces into residential spaces, making it easier for property owners to make the transition. During this time, many loft, industrial and former office buildings in areas such as Lower Manhattan, SoHo and Tribeca were converted into luxurious apartments and condominiums, attracting wealthy residents and helping to revitalize these neighborhoods. 
421-G 
The 421-G tax abatement or Lower Manhattan Conversion Program provides incentives for the conversion of commercial and office spaces into residential spaces as businesses migrated to Midtown. The program was first introduced in the 1990s have helped in successful conversion of almost 13 million square feet of commercial spaces that created nearly 13,000 residential units. Qualified projects received 1 year construction-period tax exemption, 8-year post-construction tax exemption and 20% decreases in yearly exemption on the 9th to 13th year. This can result in significant savings for the property owner, making it financially feasible for them to invest in the conversion process and revitalize the building. However, the program expired on June 15, 2008, and no similar program has been introduced to replace it since. 335,000 square feet 90 Washington Street and 540,000 square feet 127 John Street are one of the few examples that utilized the tax exemption conversion program.
Conversions continued after the program expired but the pace of conversion have slowed. The most recent example, 25 Water Street in Financial District secured $535.8 million in loan to convert the existing building into 1,200 rental units. The nearly 1.1 million square feet, 22-story office-to-residential conversion is a joint venture project between GFP Real Estate, Metro Loft Management, and Rockwood Capital and is being designed by architect CetraRuddy. This will be one of the largest office-to-residential conversion projects in Manhattan only second the One Wall Street which was recently completed and has 1,165,645 total square feet which includes 566-unit residential condominium.
Zoning Consideration 
Under the New York City Zoning Resolution Article I Chapter 5, the conversion of an office building to a residential building is permitted in Manhattan Community Districts 1, 2, 3, 4, 5, and 6, Brooklyn Community Districts 1, 2, 6, and 8, and Queens Community Districts 1 and 2 for the building built prior to December 15, 1961, and before January 1, 1977, for the buildings in Manhattan Community District 1, in the area between the south of Murray Street and its easterly prolongation and the Brooklyn Bridge.
The conversion of the buildings in these areas is permitted providing that the building is zoned in residential districts "R - zoning" or commercial districts "C - zoning" which has a residential equivalent. The properties converted per this section will not be subjected to residential floor area limitations, open space ratio, rear yard requirements and minimum distance between windows or walls. Without the residential floor area limitations, commercial buildings with a total floor area on the zoning lot exceeds the maximum floor area of residences, such floor area excess may be converted to residences in its entirety. Light and Air Provisions states that every dwelling unit will be subjected to Section 277 of the Multiple Dwelling Law which requires less light and air for legal windows (less than 10 feet compared to 30 feet required under the residential zoning).
Architectural Consideration 
There are several key architectural criteria that must be considered during an office-to-residential conversion in order to ensure that the finished building is functional, safe, efficient, and aesthetically pleasing. Some of the most important architectural criteria to consider during an office-to-residential conversion include: 
Space utilization 
The conversion process must consider the different needs and requirements of residential living spaces, as opposed to commercial or office use. The space should be able to be adjusted in a way that makes efficient use of available square footage and provides for necessary amenities, such as kitchens, bathrooms, and bedrooms. 
The challenge of space utilization is that office buildings and residential buildings have distinct floor plate designs which can impact the liveability of a converted building or sometimes the practicality of the conversion. Office buildings tend to have deeper floor plates of over 80 feet deep leading to less natural light and ventilation, whereas residential floor plates are typically shallower at around 50 – 60 feet deep for double loaded corridor to providing more natural light and ventilation. 
Lighting and ventilation 
The regulation requires residential buildings to provide sufficient light and air for the health and well-being of residents. These requirements help to create liveable and healthy living environments for residents. To comply with these, the floor plates may need to be reconfigured, which can range from simply adding new windows and skylights to carving out parts of the building and creating a courtyard like 180 Water Street to increase natural light and ventilation.  
This light and ventilation challenge makes a building on the corner lot more advantageous because of the amount of the building envelope surface facing the street. Therefore, a corner property or a C-shape building are generally a less difficult and more suitable candidate for conversion. A fixed floor to floor fully glazed commercial building would be a challenge to convert as those windows needs to be replaced into operable windows for living spaces.
Accessibility 
The building also must be designed to be accessible to residents of all ages and abilities, in accordance with relevant accessibility standards and guidelines. This includes providing ramps, elevators, and accessible bathrooms, among other features.
Aesthetic 
The conversion should also consider the visual appearance of the building, in order to ensure that it is aesthetically pleasing and harmonious with its surroundings. This may include the use of materials and colors that complement the building's existing architecture, as well as the use of lighting, landscaping, and other design elements to enhance the building's visual appeal. This aesthetic factor contributes to a better appearance and assists in marketing efforts for the development. 
Conclusion
The office-to-residential conversion is a trend that has helped revitalizing the city before and could help the city to meet the growing demand for housing now. The 421-G tax abatement program in New York City was an important tool to increase the feasibility of commercial to residential conversion.  However, with the program being expired, and no similar program has been introduced yet, there are many challenges in the conversion process that the development team must consider.  Various criteria include but not limited to zoning, building codes, and architectural considerations. The team and zoning regulators need to be more collaborative and creative in navigating through this comeback trend in the new market environment.